Serenity awaits
Welcome to Kruger Cottage, a charming three bedroom/three bathroom thatched house in Marloth Park, one of South Africa's best-kept secrets.
Marloth Park is tranquil nature conservancy nestled up against the southern boundary fence of the world-acclaimed Kruger National Park and the Crocodile River.
Marloth Park properties are unfenced and contain a diverse range of wildlife that roams freely among the houses. Many guests see more wildlife at closer range at Kruger Cottage than during their drives into Kruger!
Be enthralled by the zebra, ostrich, giraffe, warthog, mongoose, impala, monkeys and kudu as well as the abundant bird life as you sit under the covered verandah or in the splash pool. At night, sit around a fire and listen for the roar of the lions, the hooting owls, and the grunting hippo.
Nature-watching opportunities abound!
Marloth Park is a tranquil nature conservancy (no domestic animals allowed) and operates its own private game reserve - Lionspruit - for guests to enjoy.
The Crocodile River is a short 150 metre walk from Kruger Cottage, where an extensive walking path situated next to the Kruger southern boundary fence allows you an elevated view of wildlife gathering at the water. Take an early morning or late afternoon walk/drive and be sure to bring your camera and binoculars...be ready to see an amazing variety of birdlife, as well as an abundance of larger animals: hippos, wildebeest, crocodiles, warthog and perhaps even rhinos, elephants or lions.
Marloth Park has its own local village with restaurants, a pub with big screen TV, large swimming pool, filling station, laundry facilities (self-serve or full-service), liquor stores, butcher, home-baked goods, and two mini supermarkets for essential items.
From Kruger Cottage, you can venture into Kruger Park through one of two gates (Malelane or Crocodile), both gates an easy drive of approximately 35 km. Drive in using your own vehicle, or choose a locally guided tour option.
Explore neighbouring countries
If you are looking for variety, Marloth Park is a great base from which to explore Swaziland and Mozambique. Its close proximity to these neighbouring countries (the Swaziland border is about 80 km away, and the Mozambique border even less) allows you to take easy day trips into Swaziland or to the beautiful, warm, unspoilt beaches of the Indian Ocean in Mozambique. Don't forget to bring your swim suit and snorkel gear!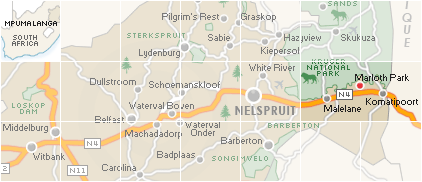 Nightly rates
Price per night for Kruger Cottage varies according to occupancy:
R1600 base rate for 1-2 people
+ R100 for each additional person
| | |
| --- | --- |
| 2 people | R 1600 |
| 3 people | R 1700 |
| 4 people | R 1800 |
| 5 people | R 1900 |
| 6 people | R 2000 |
| 7 people | R 2100 |
| 8 people | R 2200 |
(2 night minimum stay on weekends)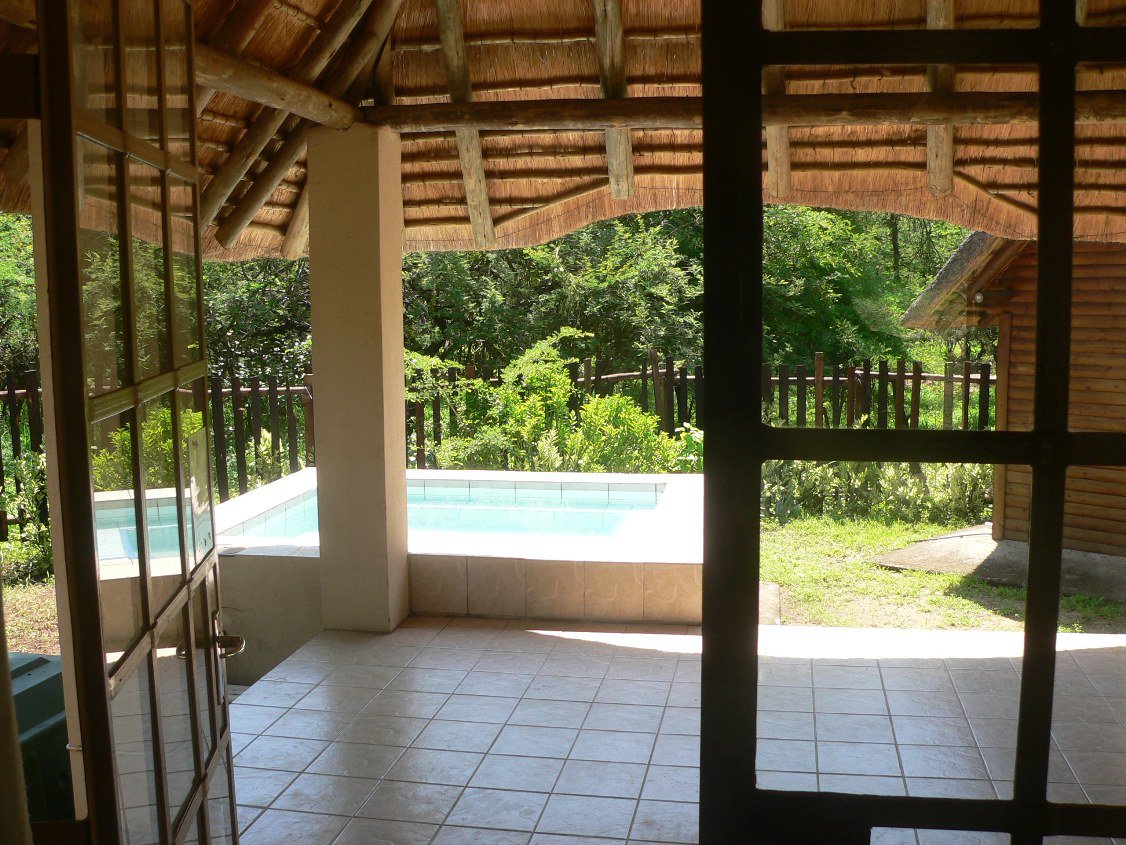 Kruger Cottage is private and peaceful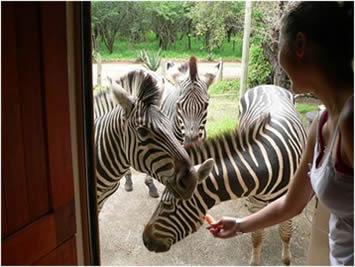 Zebra are frequent visitors at Kruger Cottage
---
Reviews
Ons het die afgelope winter vakansie een week hier gebly. Dit is 'n baie gerieflike huis met alles wat nodig is in die huis. Dit is lekker rustig / ontspannend met gereelde besoeke van een of ander diere vriend, koedoe, bosbokke, volstruise, zebra, kameelperd, blou apies, nagapies, bosvarke en menigte voels, alles sommer van die stoep af te sien. Die verblyf is hoogs aan te beveel. Mens ervaar die boslewe ten volle, met alle geriewe nodig.
Marga Faure-Den Engelsman, South Africa - July 24, 2017